A Tampa IVF Patient Testimonial About IVF M.D. Dr. Pabon in Sarasota:
As found in Google+:
In order to find our 3rd fertility clinic, we searched all in the area we chose to travel to on the CDC website, then set up consults with the REs.  We were so incredibly impressed with Dr. Pabon upon meeting him at his Sarasota office, that we cancelled the other appointments and have been with him ever since.
He found and fixed an issue the other doctors either missed or didn't completely resolve.  It took some time and expense, but all was worth it in the end, as we now have 2 beautiful, healthy children.  The thing that most impressed us was that we were no longer just a number and he not only had our file when we met, but had read it!  His team also was well-informed.
We are older parents, and the clinic before Dr. Pabon's actually sent us packing. The RE said if it were up to him, he'd keep us on as patients, but his staffed voted to 'let us go' to keep their stats good!  Dr. Pabon and his staff welcomed us with open arms and treated us with respect and care.  Dr. Pabon's staff is a team made up of wonderful, knowledgeable, caring folk that become like family, and made our journey all the more pleasant.
We have and will continue to highly recommend anyone on this journey to seek out Dr. Pabon's counsel.
As always, we THANK YOU all.  We live our dream thanks to you!!!
This nice note was posted on Google+ by "Florida Gal."
Thank you "Florida Gal" for your confidence and appreciation.  The practice of Reproductive Endocrinology and Infertility is demanding and challenging.  Our clinic strives to provide the best care in the most personal setting.  Your comments have recharged our "batteries" to keep on trying our best.
Most Sincerely,
Julio E. Pabon, M.D., F.A.C.O.G. and staff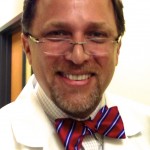 Fertility Center and Applied Genetics of Florida
Sarasota and Bonita Springs Florida, U.S.A.
www.geneticsandfertility.com
(941) 787-2287