Fertility Drugs like Clomid, Menopur, Pergonal, Gonal F, Follistim, and others have been used for many years to induce ovulation in both women who don't ovulate and those that need to produce more than one egg at the time.  Physicians have tracked whether patients have a higher risk of future ovarian cancers after receiving such drugs.  So far there is no evidence that shows that there is a higher risk of ovarian cancers after using fertility drugs.  What we know is that actually being pregnant or using a birth control pill can lower the risk of future ovarian cancers.  Here is a recent article that reassures us in this regard.  Note that patients that took Clomid and then never became pregnant did have a higher risk of future ovarian cancer.  This implies that the risk may not have been increased by the drug, but because the patients did not conceive and did not use oral contraceptives either.
Julio E. Pabon, M.D., F.A.C.O.G., October 2013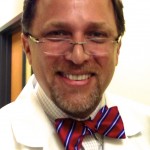 www.geneticsandfertility.com
No Increased Risk of Ovarian Cancer Found With Common Fertility Drugs
October 14, 2013
By Lorraine L. Janeczko
NEW YORK (Reuters Health) Oct 14 – Women taking ovulation-inducing drugs are not at increased risk of ovarian cancer, researchers have found.
Writing in Fertility and Sterility, online September 6, Dr. Britton Trabert and colleagues note that the use of fertility treatment has been on the rise. It is biologically plausible, they add, that ovulation-inducing drugs could be associated with ovarian cancer.
But as Dr. Trabert told Reuters Health by email, "we found no evidence that either clomiphene or gonadotropins, the drugs in our study most commonly used to treat infertility, were associated with an increased risk of ovarian cancer."
Dr. Trabert, from the Division of Cancer Epidemiology and Genetics at the National Cancer Institute in Bethesda, Maryland, and her colleagues analyzed data from women seen for infertility at five large U.S. practices between 1965 and 1988.
Nearly 10,000 women with at least one intact ovary were included in the study. The researchers followed the cohort for a mean of 17.6 years for ovarian cancer cases (n=85) and for a mean of 26.2 years for non-cases.
Overall, they found no association of ovarian cancer risk with ever use of CC (adjusted relative risk 1.34; 95% confidence interval 0.86 to 2.07) or gonadotropins (aRR 1.00; 95% CI 0.48 to 2.08).
However, women who used CC and remained nulligravid at follow-up were at higher risk of developing ovarian cancer than were those who successfully conceived, compared with nonusers (aRR 3.63; 95% CI 1.36 to 9.72 vs. aRR 0.88; 95% CI 0.47 to 1.63, respectively).
Dr. Trabert said it remains unclear whether nulligravid women on anti-ovulation drugs are at higher risk than are nulligravid women without exposure to the medications.
"These findings shouldn't influence current treatment practices," she said. "Our study evaluated drugs as they were prescribed mainly in the 1970s and 1980s, and many of the exposures were much higher than those with the drugs used today."
Dr. Caren M. Stalburg, who wasn't involved in the study, said the findings are reassuring and consistent with earlier meta-analyses that showed no link between ovulation-inducing drugs and ovarian cancer.
"They may also help identify a subset of individuals who are at increased risk for ovarian cancer long-term, that is, those women who remain nulligravid after the use of clomiphene citrate," Dr. Stalburg, an ob-gyn at the University of Michigan Medical School in Ann Arbor, told Reuters Health by email.
"Given that we do not have effective mechanisms for ovarian cancer screening, it is unclear how these individuals should be monitored per se," she added. "Awareness of the risks in this subset of women may be all that is possible for now."