Affordable tubal reversal for as little as $4,250 by a tubal reversal expert in Florida is done as an outpatient.  Dr. Pabon has been performing microsurgical tubal reversals since 1992.  Dr. Pabon is one of the most experienced and successful tubal reversal surgeons in the world.  Due to his experience, volume, and efficiency, he is able to perform the tubal reversal for as little as $4,250. Dr. Pabon will review your tubal ligation surgical notes at no charge and give you an honest opinion of your best option (whether it is IVF or a Tubal Reversal)  Dr. Pabon will also review other pertinent issues like your age, your health history, and your partners' tests so you will know what to expect and what your expectations should be.
Dr. Pabon and his team do not take any shortcuts.  He insists in the highest resolution and magnification with the use of operating microscopes for every procedure. Please review our web site at www.geneticsandfertility.com or www.drpabon.com of simply call or email: 941-787-2287 or drpabonadmin@geneticsandfertility.com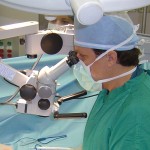 Outpatient Tubal Reversal (Tubal Microsurgery)
The total cost for the surgical procedure is $4,250 to $6,500.* This includes:
Review of old operative notes and pathology results
Pre-operative visit
Surgery
Outpatient recovery
Post-operative visit
*The global fee varies from $4,250 to $6,500 for patients in higher risk categories. This includes patients with multiple prior abdominal surgeries or other conditions that may predispose the patient to intra-abdominal scar tissue.
From:
The offices of Julio E. Pabon, M.D., F.A.C.O.G.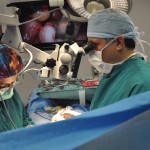 Sarasota and Bonita Springs, Florida  U.S.A.