Medical Tourism for "in vitro" fertilization and fertility treatments is a very common venture for patients from the United Kingdom.  Even though the UK's National Health Service provides IVF and fertility treatments as part of the "covered benefits," there are many exclusions.  In addition, there are delays in treatment due to the large number of patients in the cue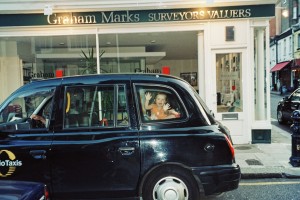 It is common for our offices to treat a patient that has been denied services or has been on a waiting list for 1 to 3 years.  These long waits can make a huge difference in the pregnancy chances and even the health of the pregnancy.  Patients that we have treated in the past have been excluded or delayed in the U.K.  due to advanced maternal age, a partner with a previous child or elective sterilization procedure, or diminished ovarian reserve.  In addition, patients that require an oocyte donor are very often placed on a waiting list due to the very limited number of donors in the U.K.  The U.K.'s laws have made the egg donation process quite difficult.
In Florida, we have the legal ability to present our egg donor recipients a large selection of anonymous egg donors.  We are able to share photos and extensive profiles.  Many times our international patients will be given access to our egg donor data base so they can look and select a donor prior to making any extensive plans for treatment here.  Please refer to the Egg donation section of this web site.
In Florida, we are also able to offer PGS or Pre-implantation Genetic Screening that allows us to check the embryos for chromosome imbalances as well as gender prior to transfer.  We are allowed to disclose all information including the gender of the embryo or embryos available for implantation.
Common reasons to come to see us from the U.K. include:
Rapid entry into the IVF protocols
Rapid egg donor matching
Sex selection or family balancing with Pre-implantation genetic screening or diagnosis
Micro surgical sperm extraction procedures with IVF and ICSI
The ability to have more information about your egg donor and know your donor's ethnic background as well as having the ability to look at photos of your egg donor.
Holiday IVF is quite common here as the West Coast of Florida is a favorite destination of many Europeans.
The process begins with a scheduled phone or SKYPE consultation with Dr. Pabon.  Dr. Pabon will review your history and guide you in your preparation for the treatment by working with your U.K. clinic or by referring you to our contact sources in the U.K.  Please review the IVF document and Doctor Pabon's IVF patient guide.