The Sarasota oncofertility meeting last weekend reviewed fertility options for cancer patients.  The first oncofertiity meeting in Sarasota was successful in elevating awareness of the fertility options for cancer patients.  I give my thanks to Joann Heaton, MS, ARNP, AOCNP, ACHPN, Nurse Educator of Sarasota Memorial Hospital as well as the Medical Education committee of SMH for all the effort and planning of the meeting.  I also give special thanks to Dr. Quinn from Moffitt Cancer Center for her participation.
Sincerely,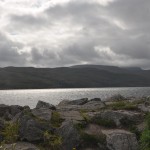 Julio E. Pabon, M.D., F.A.C.O.G.
Fertility Center and Applied Genetics of Florida
Sarasota and Bonita Springs, Florida  U.S.A.
Here is a recent publication form the American Society of Clinical Oncologists:
Fertility Preservation in Patients with Cancer: American Society of Clinical Oncology Guideline Update
Published online before print May 28, 2013, doi: 10.1200/JCO.2013.49.2678
Alison W. Loren, Pamela B. Mangu, Lindsay Nohr Beck, Lawrence Brennan, Anthony J. Magdalinski, Ann H. Partridge, Gwendolyn Quinn, W. Hamish Wallace and Kutluk Oktay
Purpose: To update guidance for health care providers about fertility preservation for adults and children with cancer.
Methods: A systematic review of the literature published from March 2006 through January 2013 was completed using MEDLINE and the Cochrane Collaboration Library. An Update Panel reviewed the evidence and updated the recommendation language.
Results: There were 222 new publications that met inclusion criteria. A majority were observational studies, cohort studies, and case series or reports, with few randomized clinical trials. After review of the new evidence, the Update Panel concluded that no major, substantive revisions to the 2006 American Society of Clinical Oncology recommendations were warranted, but clarifications were added.
Recommendations: As part of education and informed consent before cancer therapy, health care providers (including medical oncologists, radiation oncologists, gynecologic oncologists, urologists, hematologists, pediatric oncologists, and surgeons) should address the possibility of infertility with patients treated during their reproductive years (or with parents or guardians of children) and be prepared to discuss fertility preservation options and/or to refer all potential patients to appropriate reproductive specialists. Although patients may be focused initially on their cancer diagnosis, the Update Panel encourages providers to advise patients regarding potential threats to fertility as early as possible in the treatment process so as to allow for the widest array of options for fertility preservation. The discussion should be documented. Sperm and embryo cryopreservation as well as oocyte cryopreservation are considered standard practice and are widely available. Other fertility preservation methods should be considered investigational and should be performed by providers with the necessary expertise.
Disclaimer: The clinical practice guidelines and other guidance published herein are provided by the American Society of Clinical Oncology, Inc. ("ASCO") to assist practitioners in clinical decision making. The information therein should not be relied upon as being complete or accurate, nor should it be considered as inclusive of all proper treatments or methods of care or as a statement of the standard of care. With the rapid development of scientific knowledge, new evidence may emerge between the time information is developed and when it is published or read. The information is not continually updated and may not reflect the most recent evidence. The information addresses only the topics specifically identified therein and is not applicable to other interventions, diseases, or stages of diseases. This information does not mandate any particular course of medical care. Further, the information is not intended to substitute for the independent professional judgment of the treating physician, as the information does not account for individual variation among patients. Recommendations reflect high, moderate or low confidence that the recommendation reflects the net effect of a given course of action. The use of words like "must," "must not," "should," and "should not" indicate that a course of action is recommended or not recommended for either most or many patients, but there is latitude for the treating physician to select other courses of action in individual cases. In all cases, the selected course of action should be considered by the treating physician in the context of treating the individual patient. Use of the information is voluntary. ASCO provides this information on an "as is" basis, and makes no warranty, express or implied, regarding the information. ASCO specifically disclaims any warranties of merchantability or fitness for a particular use or purpose. ASCO assumes no responsibility for any injury or damage to persons or property arising out of or related to any use of this information or for any errors or omissions.
Last updated 5/28/2013