A Tampa IVF patient says Dr. Pabon is worth the drive to Sarasota.
As posted on Google Reviews, 2012:
"We have 2 beautiful, full term, completely perfect healthy baby boys, thanks to the good Dr. My husband and I were delighted to find Dr.J.Pabon. He and his staff are by far the most wonderful people to work with as we went through our experience trying to get pregnant. He and his staff were amazingly talented and knowledgeable. We highly recommend him over any fertility doctor in Tampa. He is worth the drive. We checked out several in Tampa before deciding on Dr.J.Pabon. They are fairly priced and the one on one attention is great. You do not have to see a dozen different doctors. Just Dr. Pabon. It is very personalized and we received the attention we felt we deserved. Not like the other clinic where you see who ever is on duty."
Comment by Dr. Pabon:
I am so happy and honored that patients choose our clinic.  Many of you choose to travel long distances.  Thank you for the confidence and the opportunity to be part of your life.
Sincerely,
Julio E. Pabon, M.D., F.A.C.O.G.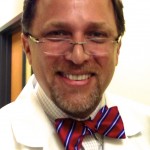 Fertility Center and Applied Genetics of Florida
Sarasota and Bonita Springs, Florida, U.S.A.
www.geneticsandfertility.com  www.drpabon.com