When Traveling To Our Sarasota Office
We realize many of our patients may be traveling to our office from long-distances and therefore we will make every effort to ensure sure your trip is as relaxing as possible. Many of our local hotels offer medical discount rates or specials for those traveling to the area for medical reasons.
When you book you your hotel, make sure to tell the reservation desk you are visiting for a medical consult with Dr. Pabon. If you are traveling in order to have to have outpatient surgery, mention Doctors Hospital Same Day Surgery Center. If you are traveling for more extensive inpatient surgery, you should mention Sarasota Memorial Hospital. Outpatient microsurgery is performed at Doctors Hospital Same Day Surgery Center or Lakewood Ranch Medical Center. Please note that it is highly recommended that our patients remain in the Sarasota area for a few days after a tubal reversal and at least overnight after IVF procedures. If you MUST travel back home sooner, you should have an established relationship with a local Ob/Gyn for follow up if needed.
When Traveling To Our Bonita Springs Office
Note that the monument for the building on Bonita Springs road reads "Health Center of Bonita Springs" and is on the North side of the street. When facing the building you will see an entrance to "Florida Cancer Specialists" and the main lobby. Do not go in that lobby. Our office entry is separate and is near the North end of the building. We share a lobby with Dr. Ritter.
Our Patients Recommend
Many of our patents report receiving medical discounts at both the Hampton Inn & The Ritz Carlton. Several have also had great things to say about The Hibiscus Inn mentioning their rooms are like little apartments with kitchens. For those requiring a lengthy stay, there are also a variety of beach villas and private condos available for rental.
Here are a few links to we recommend:
Holiday Inn Hotels www.holiday-inn.com
Ritz Carlton Hotels
Hyatt Hotels
Hampton Inn
Hilton Hotel
Ramada Inn
Florida Hotels
Hibiscus Inn
Airline Travel Made Simple
Our area hosts several local airports for your convenience:
Tampa International Airport (TPA)
Sarasota-Bradenton International Airport (SRQ)
Southwest Florida International Airport (RSW) located in Fort Myers
Charlotte County Airport, offering new low price by Airbus Airlines
Relax While You Are Here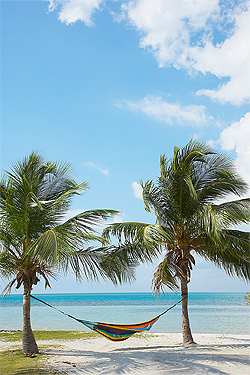 One of the reasons we choose to locate our offices here in Florida is because of the "built-in" relaxation factor it offers. Tension and stress can be enemies to the healing process. Sarasota and surrounding areas are home to white sand beaches, museums, operas, art galleries and a host of other leisure time activities. Come a few days early, and unwind.
For more information on area activities we recommend visiting: